Arriving:
The drop-off stop is located close to the entrance (maximum distance of 5
metres), from where there is a smooth transition to the entrance. Access is via
Sörnäisten rantatie or Kalasatama. There are plenty of parking spaces in the
Suvilahti area, which are free of charge for the first two hours.
The nearest metro stations are in Kalasatama and Sörnäinen. The nearest
bus stop is the Suvilahti bus stop along Sörnäisten rantatie. More information
on how to arrive: https://tiivistamo.fi/en/getting_here/
There are two entrances to Tiivistämö, one from the street level of Lämpiö and
one from the lobby via a fixed ramp. The door to Lämpiö (200cm) opens
automatically from both sides. However, the button on the outside is difficult to
find and partly behind the trash bin. Both external doors have a threshold of about 1cm.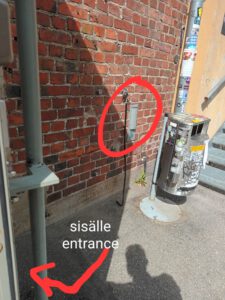 Indoors:
You can access other rooms from Lämpiö by a hoist (90 cm x 135 cm).
Immediately after the hoist there is a doorway 180 cm wide with a 2 cm threshold.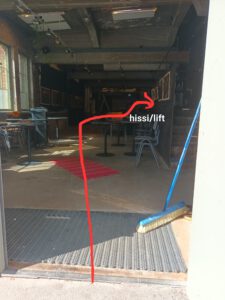 The raised platform can be accessed from the left side (short corridor 160 cm wide) by means of a mobile lift (liftboy 2).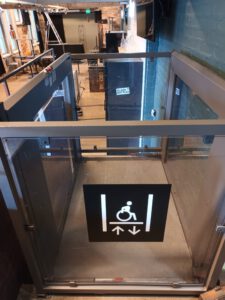 The stage measures 5 m x 7 m. The lighting varies between performances and events. The lighting and volume of
the space can be adjusted according to needs and wishes. Unfortunately,
there is no induction loop in the hall.
There is a toilet in the lobby immediately next to the entrance. The doorway
has a threshold of 2 cm and is 90 cm wide. There is no emergency lever in the
toilet.
We hope you will not arrive at the event heavily perfumed.